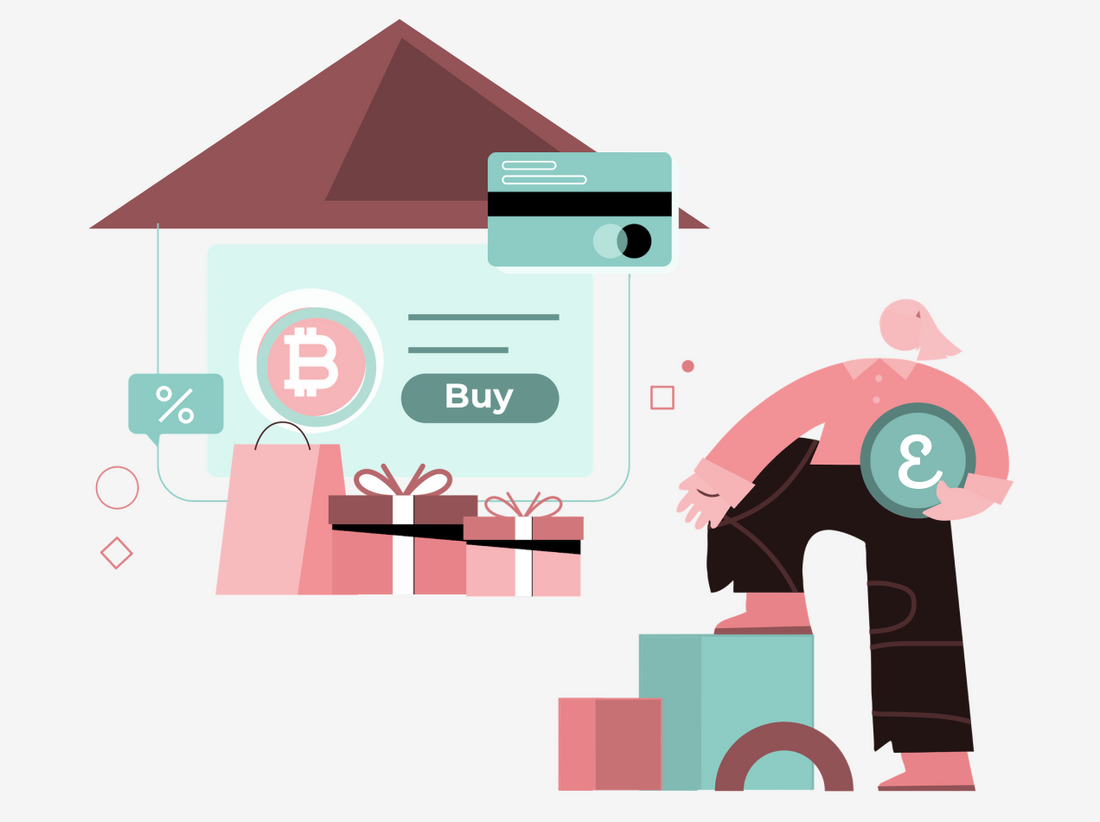 In 2023, many businesses seek opportunities to reconnect with their customers. Pop-up shops provide the perfect platform to do just that, offering a unique and memorable shopping experience that can help you stand out in a crowded market. However, attracting customers to your pop-up shop can be a challenge, especially if you're new to the game. In this blog post, we'll guide you through the process of advertising your pop-up shop from start to finish. 
Whether you're planning to create a pop-up shop in a vacant storefront, shopping centre, truck, or within an established store, our tips will help you create buzz and generate excitement for your venture. Especially for a business without a physical storefront, a pop-up shop or a pop-in could bring amazing results. Let's get started!
BEFORE the pop-up
1. Choose the location(s) of your pop-up shop
To make informed decisions about where to create your next pop-up, you should take a look at your current customers - where are they located? And similarly, where are they not? 
Pop-ups are a great way to test new market areas as well as to strengthen current customer relationships. Try popping up in a local neighbourhood or a busy city according to your target audience.
TIP! Have a visual look at your current customers with the Ellis map overview and pinpoint easily, where your best customers lie, where you have the most customers, where you have no customers, and more!
2. Create buzz and awareness on social media
Get people excited about your new pop-up by providing behind-the-scenes content and sneak peeks. 

Host a competition that is related to your shop (e.g. win a discount or a free product from your pop-up collection). 

Create a dedicated event page and make sure your website, Google Maps and all of your relevant social media platforms are promoting the pop-up shop.
3. Prepare your marketing activities in advance
Have your collaborations with influencers, local businesses, and media set before launching your shop. 

Don't forget to activate your current customers. Let them know about the pop-up shop directly via email or sms.
4. Get Shopify POS to power your pop-up
With Shopify's point-of-sale (POS) features and built-in payments you can sell your products anywhere. Besides offering a smooth shopping experience in-store and online, POS makes it possible to create customer profiles on the go to drive brand loyalty.

Read more about Shopify POS and how to compare it to your online sales data.
DURING the pop-up
1. Make your pop-up pop on social media
Promote limited-time offers to create a sense of urgency around your pop-up shop. Encourage people to visit before it's too late!

Host events with product demonstrations or discounts during certain hours, to attract customers and create a sense of urgency.

Share customer testimonials and reviews to build trust and credibility for your pop-up shop. Encourage your customers to share their experiences and tag you in their social media posts. Repost them.

Advertise on social media. Don't forget to target your pop-up shop location and to bring forward your key selling points! Read more about geographic segmentation to make the most of your ad spend.
2. Collaborate with influencers and other businesses
Partner with influencers in your niche to create awareness. Create sponsored posts, stories, and videos to reach a larger audience.

Collaborate with local businesses to cross-promote your pop-up. This can help you reach a wider audience and create a sense of community around your pop-up shop.
3. Make your customers advocates
Encourage USG content with visually appealing decorations. Make sure your social media channels are well presented.
Encourage customers to refer friends and family to your pop-up shop by offering them a discount or other rewards.
AFTER the pop-up shop
1. Time to analyse
Evaluate the location of the pop-up shop to determine if it was a good fit for your business. Consider factors such as foot traffic, sales, brand exposure, and customer engagement in person and online.

Analyse sales data to determine which products were the most popular and which weren't. Use this information for future product offerings and inventory management.

Use the customer data you collected during the pop-up shop to create targeted marketing campaigns and improve customer segmentation.
2. Follow-up with your customers
Email your customers to thank them for their visit and ask them for feedback on their experience. Use this information to improve future pop-up shops and customer experience.

Keep in touch with customers who visited your pop-up shop through email marketing, social media, and other channels to inform them about future events and promotions.

We hope these tips will help you to create buzz and excitement for your business, and make your pop-up shop a success. By using the right marketing strategies and tactics, you can attract customers to your pop-up shop and leave a lasting impression. And with careful analysis after the pop-up, you can use the valuable insights to improve future events and customer experiences.
Feel free to contact us if you need help with getting started with your pop-up shop or Shopify POS, or if you want to start analysing your retail data with Ellis to make even more informed decisions for your brand!

Written by Junior Insight Consultant Sofia Patama
Learn more: