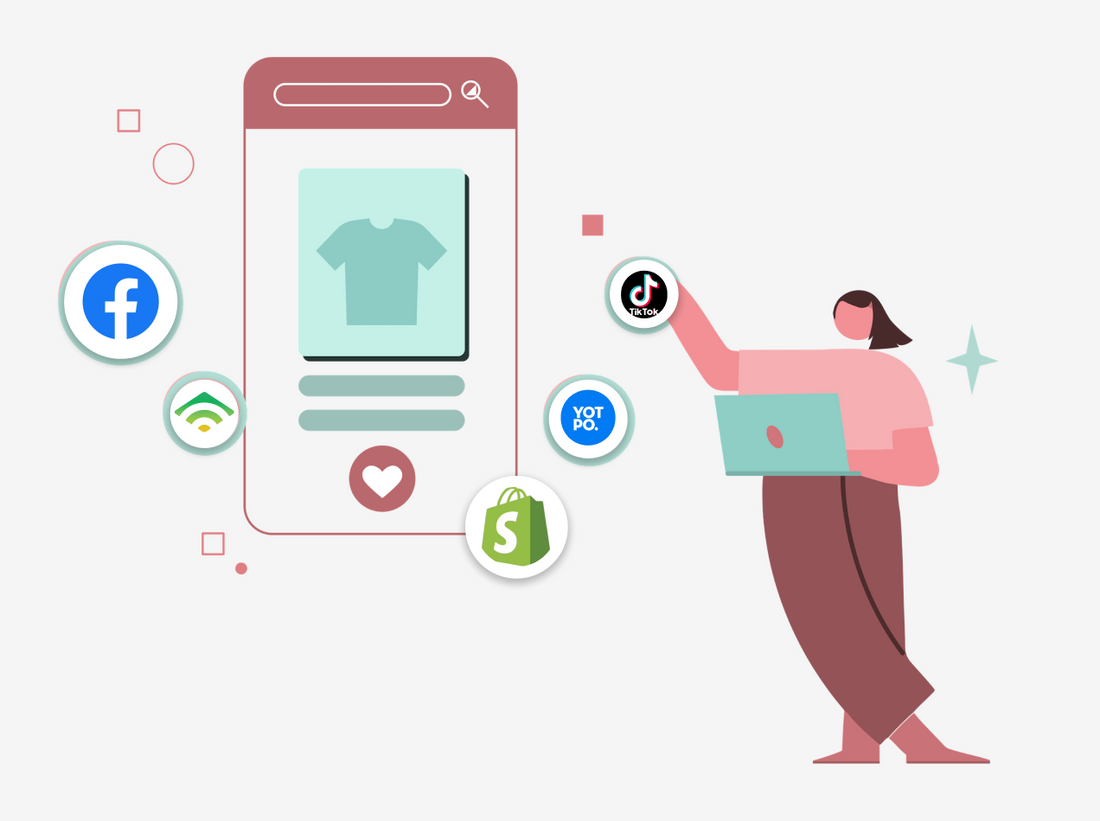 TikTok has rapidly become a go-to platform for D2C brands looking to reach their target audiences. Nearly 40% of Gen Z members (12-25 years old) prefer TikTok and Instagram for online searches, according to internal data from Google, which was reported by TechCrunch 6 months ago. For Google, it means declining revenue streams and pressure to continue raising advertisement prices on their platforms, this alone makes investing in TikTok ads lucrative for D2C merchants.
In this blog, I will summarise findings from Woolman's data study on the 90-day growth trends of Shopify Plus-based e-commerce businesses' social media followers on TikTok, Instagram, and Facebook in the top 20 European market segments and 5 countries. The study was conducted by combining data from over 7700 Shopify stores' social media followers and analyzing the change from October 2022 to January 2023.
The data shows that brands should actively seek opportunities using TikTok advertising as growth rates outperform all other platforms significantly. TikTok dominates growth, leaving Instagram behind in all 5 European countries analyzed:
In Great Britain, TikTok had a 90-day growth rate of 6.9%, while Facebook and Instagram had rates of 0.4% and 0.5% respectively.

In Germany, TikTok saw a growth rate of 7.1%, Facebook 0.3%, and Instagram 0.5%.

In Sweden, TikTok saw a rate of 9.1%, Facebook 0.5%, and Instagram 0.7%.

In Denmark, TikTok had a rate of 9.9%, Facebook 0.5%, and Instagram 0.2%.

In Finland, TikTok had a rate of 12.2%, Facebook 0.4%, and Instagram 0% growth.
Shopify online stores can be segmented by store category. By doing so, we found interesting facts on which segments TikTok followers count has increased during the 90 days among European stores. 
The greatest gainers among the main categories were Pets & Animals 27.9%, Autos & Vehicles 21.3%, and Travel with a high growth rate of 18.7%. Even Toys, Food & Drink, Apparel, and Beauty & Fitness segments saw growth with rates of 10.2%, 7.9%, 6.1%, and 6.1%. These growth rates are still very impressive considering how long TikTok has been around.
In conclusion, TikTok has taken another leap and is about to be the most potent platform for D2C brands to drive growth and engagement in many market segments, especially for Gen Z members. D2C brands not yet investing in TikTok should consider how to make the most of it, as growth in other social media platforms has stalled. Analysing all your marketing channels, ROAS between channels, and combining data with actual insights from Shopify stores gives you the tools to do profitable e-commerce, without a data platform bringing all together isn't easy.
Our Ellis Shopify data platform provides tools for it. Want to hear more? Book a demo!
Written by Data Expert Jani Kykyri
Interested to learn more? Read our other articles